5.7x28mm: the new NATO calibre for pistols and submachine guns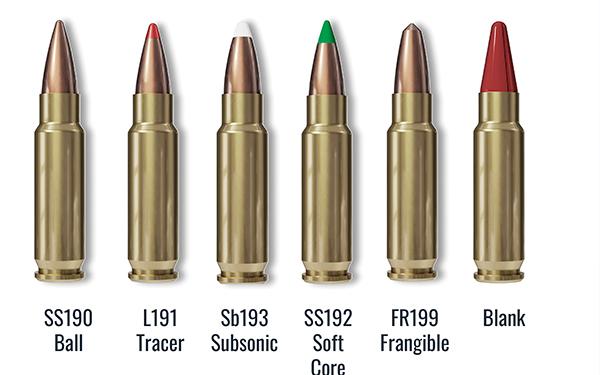 Belgium-based FN Herstal, one of the world's leading designers and manufacturers of small caliber weapons and ammunition, and integrated weapon systems, has announced that the FN-designed 5.7x28mm calibre was recently recognized as a NATO calibre with the NATO STANAG 4509 (standardization agreement).
FN Herstal started the design of the 5.7×28mm cartridge in the late 1980s when body armour was becoming standard combat equipment and the modern-day battlefield required a more appropriate and more effective cartridge.
Simultaneously, FN Herstal designed the FN P90 Personal Defense Weapon (PDW), then later the FN Five-seveN pistol, two weapons firing 5.7x28mm ammunition that are currently in service with a large number of military and police forces across the globe.
STANAG 4509
In a continuous effort to promote interchangeability of all small calibre ammunition used by allied armed forces, NATO has recently finalized the standardization process of the FN-designed 5.7x28mm calibre by promulgating the standardization agreement (STANAG) 4509.
The 5.7x28mm calibre is now integrated into the Multi-Calibre Manual of Proof and Inspection (AEP-97) and joins the standardized NATO small calibre ammunition portfolio, along with the 9x19mm NATO, the 5.56x45mm NATO, the 7.62x51mm NATO and the 12.7x99mm NATO (also widely known as the .50 calibre).
As a NATO standardized calibre, the 5.7x28mm calibre provides armies with the guarantee of interchangeability between ammunition from different manufacturers and operational efficiency in weapons of this calibre.
This standardization also offers a new alternative in the Handgun and Submachine gun categories, implementing NATO Army Armament Group's LCGDSS (Land Combat Group Dismounted Soldier System)'s requirements. With the Belgian Army's sponsorship, the FN P90 submachine gun and the FN Five-seveN pistol will soon become the first NATO Nominated Weapons in the 5.7x28mm calibre.
Coming after the FN-designed 5.56x45mm and 7.62x51mm calibres which were standardized by NATO in 1957 and 1981 respectively, this new NATO standardization confirms FN Herstal's leading position as a designer and manufacturer of small calibre weapon-ammunition systems. It also reinforces the Belgian company's strategy and dedication to provide modern-day armed forces and security forces all across the world with the best performing and efficient small calibre ammunition concepts and designs.